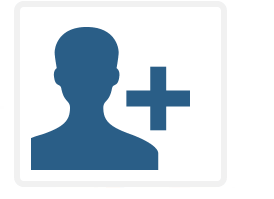 At binaryoptionswire.com - the leading binary options trading guide - we are a restless bunch, always looking for ways to improve our offering to the trading world and always open to new ideas, thoughts and perspectives. This is why we have decided to launch a new feature on our site in order to give those of you with the relevant experience and know how out there to make a difference, have your say and gain rewards.
The new "become a contributor" scheme that we are introducing is aimed at all those who are willing and able to write pieces for posting on our site with the twin aim of helping the forex and binary options community, while at the same time gaining exposure and creating awareness about their skills and ideas.
If you are in any way involved with the industry and able to generate content that is suitable and will be of use to beginning, intermediate and professional traders across all markets or even to brokers and other service providers, then now is your chance to make a difference, share your views and have your voice heard.
By joining our contributor scheme you ensure that your articles will be posted in a neat, careful and timely manner on binaryoptionswire.com and will be accessed by the numerous visitors accessing the site on a daily basis. We will provide all the necessary assistance you may require along the way, while we will also create a personal contributor page for you where you will be able to include your personal information and contact details as well as a photo and where all the articles you have contributed can be accessed from.
Therefore if you are ready to grow with us and help binaryoptionswire.com increase its exposure then so will your exposure increase as well! And because these are difficult times for all and we feel that a job well done should always be rewarded accordingly, we have devised a rewards scheme, as a means to compensate regular contributors.
Provided you can contribute unique content which have at least 200 or more words on a regular basis and submit pieces that are relevant and written in the proper language without grammatical and spelling mistakes, then you will be able to enter our competition style reward scheme which entails the monetary (yes cash in your account!) award for the most popular, in terms of viewings by the site's visitors, of the month, every month and of the year.
A counter at the bottom of each article you will contribute will be showing the number of viewings enabling you to monitor the attention your contribution attracts, while you will be able to generate more traffic for your opinions yourselves through using our social network plugins.
The most popular story of the year will earn its contributor $1250 (one thousand two hundred fifty USD).
Moreover ff your submission is selected by our Editors, we will also feature your work in our e-newsletter which distributes to more than 1,500 subscribers.
So, wait no more and don't hesitate further, contact us with your details and a sample piece of work today and have your say on forex and binary options industry matters while earning visibility, recognition, popularity and ……some bucks!!!
How to start?
You can submit your articles to [email protected]. In addition to your submitted article you may wish to provide a photo or short biography to accompany your work for publishing. More contribution opportunities can be discussed and proposed! We are happy to hear your ideas. If you want to contribute on our other languages websites, be in touch with us!
BinaryOptionsWire reserves the right to reject any submitted work. We will then get in touch with you as soon as possible.