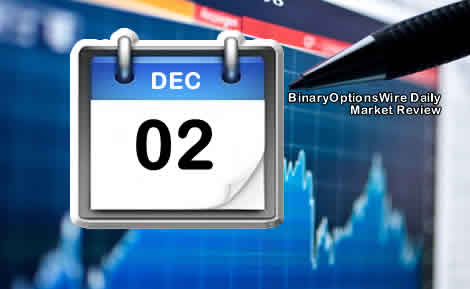 Today's Hot Asset for you to Trade On: GBP/USD.
Our experts is set to continue delivering the best assets for you to trade on binary options and forex market. To start trading you just need to open account with a trusted broker. To take advantage of our exclusive bonus, simply open an account on Boss Capital (by clicking the link) and our bonus offer will be automatically acquired.
GBP/USD

The GBP/USD was able to break through its resistance on Monday, climbing 160 pips to 1.5740. The overall bullish sentiment continued as the pair reached for a high of 1.5760. The strong data from the UK Manufacturing PMI gave positive momentum to the pair and reduced fears that the economic recovery is slowing. However, some analysts are still predicting that the pair will trade below 1.50 by the end of the year.
Today, traders should watch out for the U.K. Construction PMI data release, set for 9.30AM (GMT). The trend is slightly bearish but this could change if the data is strong. Support is found at 1.5690 and resistance at 1.5780.
Trend: Slightly Up
EUR/USD

The dollar experienced a massive sell off yesterday and had the EUR/USD climb to 1.2500. The bearish sentiment was stopped as better than anticipated U.S. ISM manufacturing data was released. The pair pushed downwards again to its current level at 1.2460. Federal Reserve chief, Janet Yellen, will be giving a speech today at 1.30PM (GMT), along with two other speakers from FOMC – Fisher and Brainard. The pair is still expected to trade around 1.24 and 1.25, as no major data revelations are expected in today's speeches.
The movement is sideways. Support is found at 1.2400 and resistance at 1.2540.
Trend: Slightly Down
Gold

Gold picked up and rebounded from a 4 week low yesterday. An almost %7 increase was recorded, sending price from $1,142/ounce to $1,221/ounce. The recent decline in oil prices has sent many traders looking for "safe - have" assets. The decline in the stock market and the destabilizing global outlook are also playing a part, supporting the bullish sentiment.
Despite the short rally, we do not expect the bullish sentiment to remain. The movement is slightly bearish. Support is found at 1,140 and resistance at 1,220.
Trend: Slightly Down
For current market updates and signals, sign on to Boss Capital's services


Disclaimer: The information in Market analysis should serve for informative purposes only. Binary Options Wire shall not be held responsible for the validity of the presented information. No part of this analysis recommends the purchase or sale of forex pairs, commodities, stocks or indices.