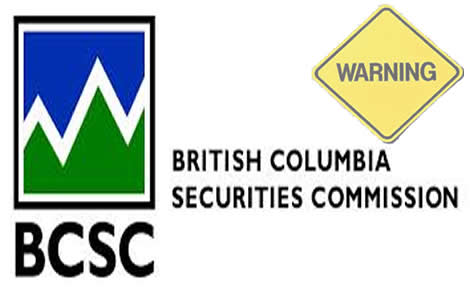 Under the British Columbia Securities Act, brokerage firms need to register with the British Columbia Securities Commission (BCSC) as dealers or advisers in order to open trading accounts for British Columbia residents.
As part of its proactive approach to help protect BC investors, the BSSC publishes an Investment Caution List with the aim of providing investors, inter alia, with the names of unregistered foreign brokerage firms that have solicited BC investors to open trading accounts.
According to the Canadian province regulator, its Investment Caution List does not identify all unregistered activity or unqualified securities being promoted in the province, since in compiling the said list the BCSC relies on information it receives from the public or other agencies. Before adding any name to the list, the BCSC assesses the information and confirms that the business or individual is engaging in this type of activity.
The most recent update to this list came on 12 February 2016, when four binary options brokerages were announced to be added to the list. These are:
ZenithOptions (www.zenithoptions.com and www.zenithoptions.net)
LBinary (www.lbinary.com)
Option Orbit (www.option-orbit.com)
SEL Investments Ltd (operating as InvestingCI through www.investingci.com)
The Canadian province watchdog points out that under the securities legislation in British Columbia options are considered to be securities and therefore fall within the BCSC mandate. The regulator further points out that in the case of all the four above mentioned entities the BCSC became aware that British Columbia (BC) residents were able to open accounts with the said firms, when none of them is registered to trade in, or advise on, securities or exchange contracts in BC.
Finally, the watchdog once again urges the residents of its province to exercise caution when dealing with firms that are not registered to trade or advise in BC.